Garden Design - Introduction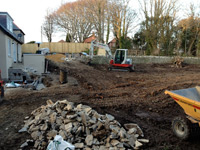 Garden design is something we are very passionate about. Our team has a wealth of garden design and maintenance experience, and we are passionate about creating gardens that both excite you and us. You can not only trust us to design the garden that you are looking for, but also relax, reassured, that we will design a garden which will blend and mature to look good for years to come.
So what do we do?
We understand that not everybody wishes to have their entire garden re-designed from start to finish. You may simply want a small section of it designed – be that a border, bed, patio, side passage, or even simply a selection of pots for an outside seating area. If so, we are happy to help.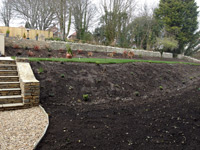 Large projects and small projects
However, we are equally able to help you to design all, or a large part of your garden. Some customers of ours have even had plans designed simply as a gift for a friend, partner or family member.
A garden design is often an attractive piece of drawing in itself, and can look good framed on the wall long after the garden has been finished.
Please see the Garden Design process page to find out more, and hopefully you will like our approach so much you'll get in touch!