The full Garden Design process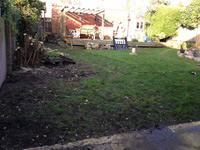 Initial Meeting
After we receive an email or phone call from you, we will arrange to meet you in person, at your property.
This is an opportunity for you to talk and for us to listen. We are keen to understand what it is that you are looking for, and discuss possible solutions and ideas, so make sure you are prepared with all that you want to show us, tell us and any questions you have at this point, so we can go away with an accurate image of the area you want designing.
This initial meeting usually lasts 1-2 hours, but is completely free and flexible to your requirements.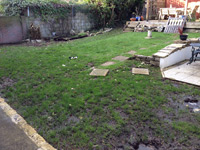 Rough Draft
After the initial meeting, we will ask you to think over our ideas and comments before contacting to us to confirm whether you would like us to draw up some rough drafts of your design. If you are keen, then we will return to your garden to measure up the space accurately for our plans. After this, we will put together some design ideas for your consideration.
*Our time from this point on will be fee-based, varying according to the size of your outdoor space, but we will advise you of our costs before we begin and keep you informed of cost throughout the process.
Presentation of Designs
This is our opportunity to present our ideas and rough design(s) to you. We hope that we will have a design, which excites and inspires you. This is also an opportunity for you to express your thoughts and feelings about our ideas.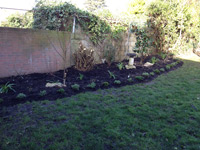 We rely on honest feedback, and encourage it, because we are keen that from this stage on we can begin drawing up a final plan/design. Following these discussions, if we consider it necessary to draw up a second rough plan, we are happy at this stage to go away and do this for you.
Presentation of second design(s).
If a second draft was necessary after the first presentation, then the time will be spent looking over improvements and alterations made from the initial designs.
Final Designs
At this stage we will meet with you to look over the final design(s).
Following final approval from you, we will then take care of ordering quality materials and organising our trusted team of landscapers and builders. We are happy to carry out the planting, but sometimes customers like to choose the planting and do this part themselves, or in conjunction with us.
Getting Involved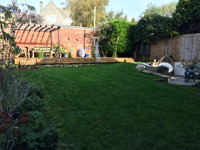 Although we are fully capable of carrying out all of the work independently, in many cases, the client will want to be involved with the development of the garden. We welcome this approach, and are very happy to work with you to create exactly the type of garden you want. We know it is a part which clients enjoy being fully involved with – even if it simply talking you through the days developments!
Stand back and enjoy!
This is the exciting climax to all the planning and hard work, where we all stand back and enjoy the finished product. We hope you will, at this point, be thoroughly excited and satisfied by your outdoor space.